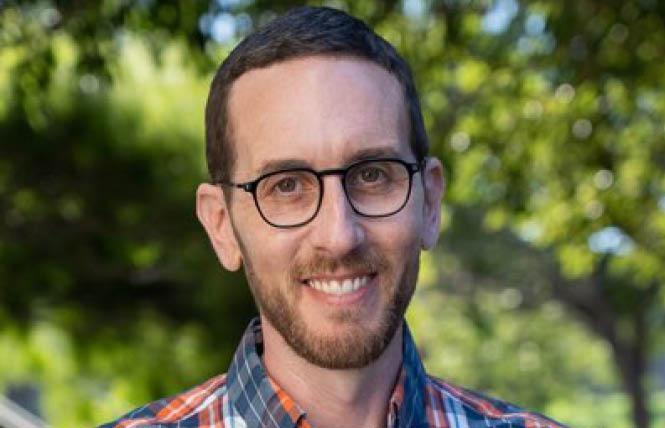 Wiener bill aims to improve transgender medical care in California
Legislation to be passed by California lawmakers this year aims to improve transgender medical care across the state. This would require healthcare professionals who interact with transgender, gender non-conforming, and intersex patients to receive cultural competency training, and healthcare providers should create searchable online directories of their gender-affirming services.
Gay state Sen. Scott Wiener (D-San Francisco) introduces Senate Bill 923, the TGI Inclusive Care Act, Friday, Feb. 4. All healthcare providers and staff who interact with transgender, gender non-conforming and intersex people would be required to take cultural competency training under the bill. It also states that trainings must be facilitated by TGI-led organizations and include the perspectives of TGI people.
"It's simple: transgender, gender non-conforming and intersex people deserve the same quality of health care that everyone else receives," Wiener said. "No one should go to a doctor's appointment just to be abused, harassed or even denied treatment."
According to a report on LGBTQ medical care in California titled "Surveying the Road to Equity: The Annual State of LGBTQ Communities, 2019," which was released in November 2020, health care facilities that do not affirm LGBTQ patients are a huge problem in the state. . He called for mandatory training for doctors and other providers on LGBTQ issues, as reported by BAR.
The survey also revealed that LGBTQ people did not know how to find an LGBTQ-competent supplier. They also didn't know if their health insurance covered these services, even though California requires insurers to do so.
"A number of suppliers just don't have the training they need, and they won't get it if we keep making it voluntary," noted Poshi Walker, who helped oversee the survey, during an online presentation to discuss the results.
Of the 3,453 Californians who participated in the 2015 US Transgender Survey conducted by the National Center for Transgender Equality, 33% said they had had a negative interaction with a health care provider in the past year. Their experiences ranged from being denied treatment, being verbally harassed, or physically or sexually assaulted, to having to educate their provider about transgender people in order to get appropriate care.
Bill mirrors other laws
Fear of being abused as a transgender person led 22% of respondents not to see a doctor when they needed one in the past year. Those issues remain a problem seven years later, said Pau Crego, a non-binary trans person who is acting director of the San Francisco Office of Transgender Initiatives.
"It's very exciting to see this bill come forward," Crego said. "That obviously can have a much broader impact at the state level."
It mirrors other laws passed in the Golden State that require LGBTQ cultural competency training for various professions, from teachers and educators to police and trustees. Legislation enacted in 2014, drafted by former gay Assemblyman Rich Gordon, required the continuing medical education curriculum to include discussion of LGBT-specific issues.
UCLA's Office of Continuing Medical Education, for example, is offering a two-day course next week. Transgender Health Symposium with sessions focusing on mental health care, gender-affirming medical procedures, and gender-affirming healthcare practices. Transgender advocates argue that more such training is needed that focuses on their specific health issues.
"Medical providers and mental health providers are not trained in how to work with, both in a culturally competent way but also in a clinically competent way, and treat transgender patients, or really how to work with them in any capacity," said JM Jaffe, who is a transgender person and director of clinic operations for Lyon-Martin Health Services in San Francisco. "This bill would require any provider under contract with a health plan to receive this training. It's huge; there's such a lack of providers out there who do this type of care."
Crego and Jaffe did not work directly with Wiener's office on drafting the legislation. But transgender health care issues were raised during a fellowship they attended last year.
"Transgender care is not taught in health professional schools," said Jaffe, co-chair of the National LGBT Primary Care Alliance. "It's not an integral part of the program."
In a joint telephone interview with BAR to discuss Wiener's legislation, Jaffe noted that TGI people from across the state, and even other countries, seek treatment in Lyon-Martin because they don't know how to access these services closer to their homes. The clinic, part of the nonprofit provider HealthRIGHT 360, will treat these patients.
But they would be better served by knowing where to seek that health care closer to home, said Jaffe, who applauded the legislation's requirement that health plans allow their TGI members to easily locate doctors who provide gender-affirming care.
"This will expand access to many types of medical and mental health services for trans populations across California," Jaffe said.
UCSF has created such a directory through its Transgender Care Navigation Program. Transgender patients can find a range of medical and surgical services here, as well as schedule a consultation service online with a UCSF health system provider.
It also provides clinical training experience for UCSF residents in the medical fields of family and community medicine, internal medicine, and OB-GYN. Such training is not only necessary for those entering the medical profession, but also for current practitioners who were not taught gender-affirming care when they graduated from medical school, LGBTQ advocates say .
"Many medical students and medical providers who provide specialty care such as podiatry, cardiovascular care, gastroenterology, etc. have a predetermined opinion that they will never serve the transgender, gender non-conforming community. and intersex because of their specialization," said Dannie Cesena, the transgender health equity lead for the California LGBTQ Health and Human Services Network. "The assumption that members of the TGI community will not seek specialist care is dangerous. As human beings, we deserve comprehensive and affirmative medical care for any comorbidities we may face, and this proposed law will ensure that all medical care providers, regardless of expertise, are properly trained to provide this access to care.
Help keep the Bay Area Reporter going during these trying times. To support local, independent and LGBTQ journalism, consider become a member of the BAR.