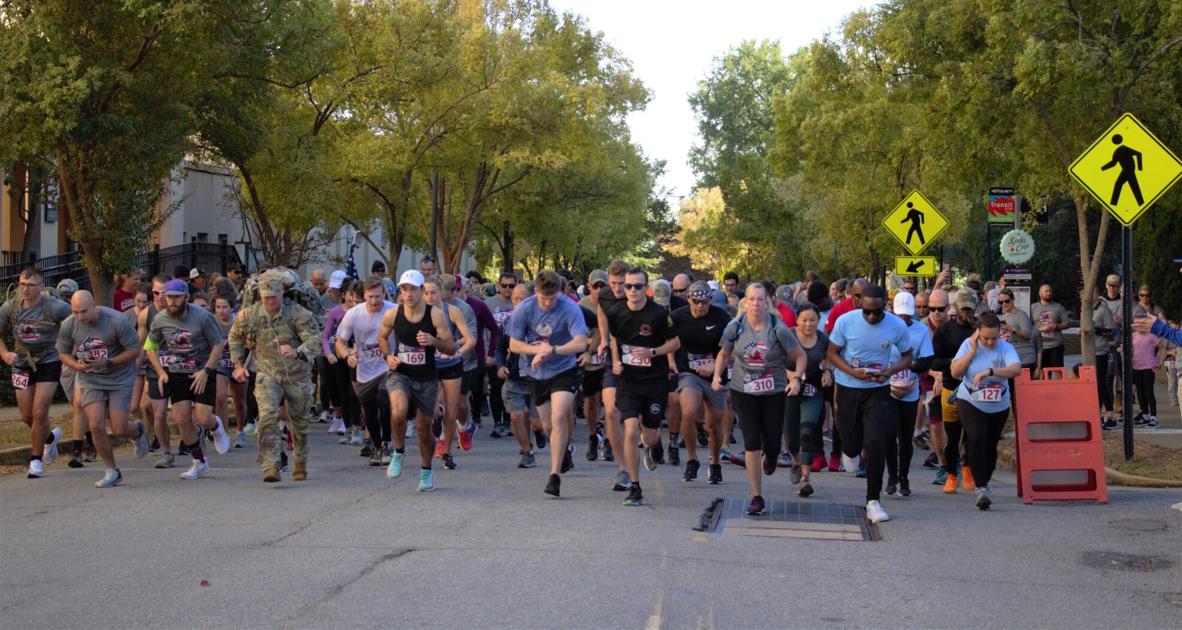 UofSC 5k Veterans Day Draws Nearly 300 Attendees | Colombia
Some ran. Some were walking. Some rucked (the military term for walking / running with a loaded backpack). Some stood by and applauded. All were there to honor American veterans and all helped raise funds to provide accommodation for relatives of veterans receiving hospital care.
Nearly 300 people attended the University of South Carolina's fourth annual Veterans Day, while many more cheered them on or played a supporting role.
The event was founded and continues to be led by Navy veteran Brooks Herring and Navy veteran Jared Evans, now executive director of Military and Veterans Affairs at the university. The event raised over $ 30,000 for Fisher House in its first three years, with the goal of building a Fisher House in Colombia.
"We want to raise $ 20,000 this year," the newest 94.3 The Dude Soldier of the Week told Cola Daily Evans. "We've grown this event every year and because of COVID-19 we were virtual last year, but we're back in person this year and there's a lot of excitement about this awesome event."
Fisher House locations provide a free place to stay for relatives of veterans while veterans receive care in a Virginia hospital. Columbia's Dorn VA Medical Center serves more than 84,000 veterans each year.
Sunday's race started next to the Longstreet Theater and took participants past the university's War Memorial Building, then through campus and downtown to finish at Lady Street and Park Street in Vista.
A neighborhood party at the finish line included live music and lots of food and drink for everyone.
Chapin's Yoan Penev was the first to complete the 5km, needing only 6:16 to do so. Suzanne Mitchell finished in 7:46 to take first place among the female competitors.