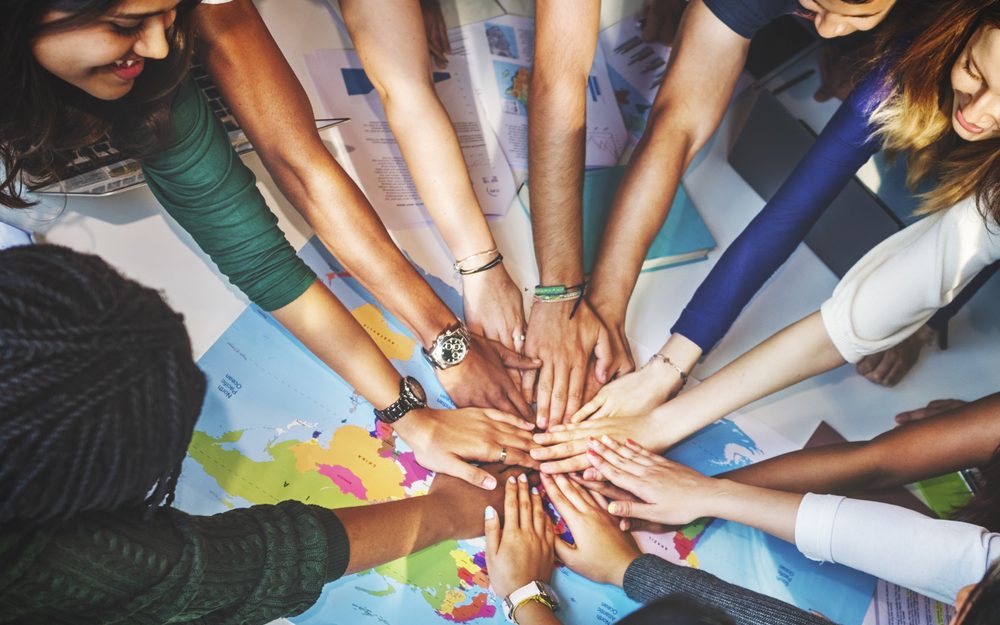 The international leadership program welcomes 54 participants
Welcoming arts practitioners from across Australia as well as a record number of international participants, the Australian Council has announced its 2022 Arts Leaders, Future Leaders and International Leadership program participants.
The program is committed to investing in and supporting creative practitioners at all stages of their careers in Australia and the Indo-Pacific, including India, Indonesia, the Philippines, Papua New Guinea, Malaysia, Vietnam and Samoa for the first time. Although China and Fiji are eligible countries for the International Leadership Program, there will be no participants from these regions this year.
For 2022, the program model is highly adaptive to the changing landscape of COVID-19, with each of the programs to take place over 12 months with three interconnected in-person, hybrid and/or digital residencies, including online learning workshops between both. .
With the DFAT-supported international component, 14 attendees will be invited to "connect and imagine new models of leadership, environmental sustainability and our creative recovery," said Adam McGowan, Australian Council Director, Industry Initiatives.
McGowan continued: "Building industry capacity is key to ensuring a thriving and sustainable industry as we look to the future."
As well as arts leaders who are familiar faces on the Australian scene, the program's international participants include a dynamic range of passionate arts leaders and activists.
Filipino artist and founding member of the artist-activist collective for internet freedom Mac Andre Arboleda will participate in the program this year, along with Ace Le, editor of the bilingual publication Art Republik Vietnam; artist and co-founder of the Indonesian Society of Botanical Artists, Eunike Nugroho. Olisana Mariner, co-founder and head of the female-led neurodiverse studio in Samoa, was also chosen.
"The 54 participants in the leadership program reflect considerable experience, talent and diversity. We look forward to the conversations that will emerge as we address sustainability, ethical leadership and advocacy across our region," concluded McGowan.
List of participants in the 2022 program
2022 Arts Leaders Program
Adam Wheeler, Tasdance/Assembly 197
Amy Curl, Sydney Improvised Music Association
Bethany Ashley-Ward, Carclew
Brett Adlington, Museums and Galleries of NSW
Christine Scoggin, WA Chamber of Arts and Culture
Danielle Kellie, Circa
Dunja Rmandić, Art Gallery of Western Australia
Evelyn Corr, Overland Literary Review
Grace Vanilau, CACD practitioner and cultural producer
Jessica White, University of SA and freelance writer
José Da Silva, UNSW Galleries
Leanne de Souza, Nightlife Music
Mark Smith, Music NT
Natalie Rose, Shopfront Arts Co-op
Nina Bonacci, ILBIJERRI Theater Company
Riona Tindal, Independent Deaf Creative Arts Advocate
Ruth McMillan, Tangentyere Artists and Town Camp Designs
Sim Luttin, Art et al. and Arts Project Australia
Yolande Norris, ArtsACT
Zohar Spatz, Box Theater
International artistic leaders
Ace Le, Lân Tinh Foundation, VIETNAM
Cathy Lasam, independent artist educator, PHILIPPINES
Eunike Nugroho, Indonesian Society of Botanical Artists (IDSBA), INDONESIA
Levina Wirawan, Independent Artistic Director and Producer, INDONESIA
Rashmi Dhanwani, The Art X Company, INDIA
Sakdiyah Ma'ruf, Our Voice Comedy for Change, INDONESIA
Tenma, The Casteless Collective, Madras Medai, INDIA
Future Leaders 2022 Program
AJ Lamarque, actor and independent producer
Andi Snelling, freelance performer, writer and director
Andrew Clark, big heart
Celia Coulthard, Adelaide Festival Center
David Ralph, Exterior Urban Projects
Donna Woods, First Nations Media Australia and freelance singer-songwriter
Eugenie Lee, interdisciplinary artist
Fiona Dorrell, NT Writers' Center
Harley Mann, Na Djinang Circus and Circa Contemporary Circus
Ian Sinclair, antidisciplinary artist and playwright
Joe Alexander, Music in Exile
Katina Olsen, independent choreographer
Kuichiang Kuiy, independent producer
Leah McIntosh, liminal
Lewis Major, Lewis Major Projects
Mariam Arcilla, 4A Center for Contemporary Asian Art
Nadya Sinyutina, National Gallery of Victoria
Ripley Kavara, independent artist and producer
Sarah Asumadu, freelance writer and community engagement officer
Vishnu Arunasalam, Agal Dance Company
Future international leaders
Adriana Nordin Manan, freelance writer, playwright, translator and researcher, MALAYSIA
Andrew Kuliniasi, Knack Theater and Studio Productions, PAPUA NEW GUINEA
Nguyen Vu Xuan Ha, Chaosdowntown Cháo and A Sông, VIETNAM
Mac Andre Arboleda, Artists Network for Digital Rights, PHILIPPINES
Olisana Mariner, Studio Onelook, SAMOA
Titas Dutta, Birati Samuho Performers Collective, INDIA
Varsha Yeshwant Kumar, The One All Trust, INDIA