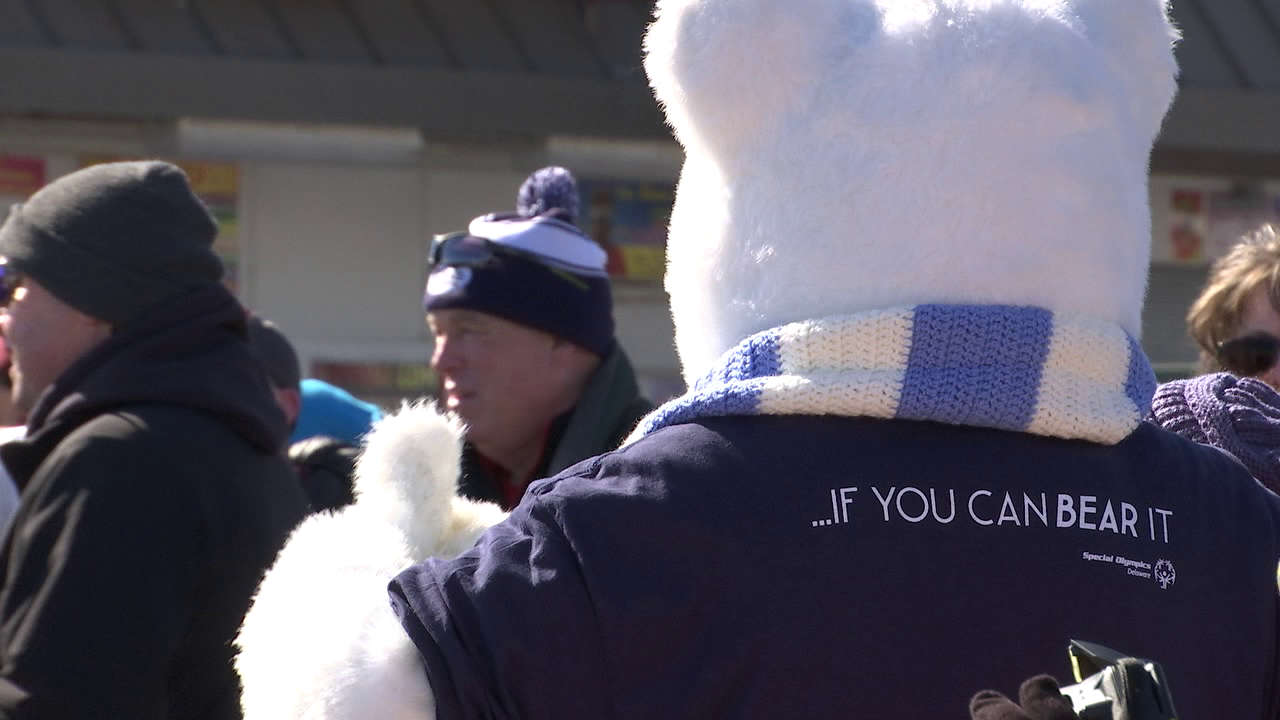 The 31st Lewes Polar Bear Dive is back, attendees are thrilled to be back in the water
REHOBOTH BEACH, Del. – On Sunday, people from all over Delmarva came to the beach to swim in the cold water in support of the Delaware Special Olympics.
More than 3,000 people donned their best suits and bathing suits and headed to Rehoboth Beach for a quick dip in the 30-degree ocean, all in support of Special Olympics Delaware. "I don't usually run but I'm going back and forth today so I'm excited!" says Alina Horne, a local health worker, participant and member of Barely Naked Women.
For some people, it was the first time they had taken the icy step. "It's also my first year and I'm just a little excited to be here with everyone in our group," said Olivia Dukes, a participant and member of Barely Naked Women. "We decided to support Special Olympics this year and have fun with it, so we created Barely Naked Women," says Horne.
For others, I'm told it's been a tradition for years, with each year bringing a new opportunity to make friends and support Special Olympics. "It's so much fun, just the vibe, and the countdown is the best," says contestant, Cheri Watts, and member of Barely Naked Women. She adds, "For everyone to feel each other's energy and dance and listen to music and just have fun, it's great to support a great cause."
We are told that the biggest part of the day for seasoned divers was coming back in person to support the Olympians. "Since we took the last year off this year, it's been different, it's like a wake-up call," said participant Dominque Emory. After hitting the water, Emory gave only a few words to describe it. "It was very cold, I can't feel my feet, it was so cold!"
However, says Emory, while the chills don't take very long to subside, it's the impact that leaves a lasting mark. "Especially if you like helping people, just go out and not even personally go to them, you can help them and you don't even know it," says Emory.
Attendees also tell 47 ABC they're excited to return next year.
We are also told that the event has raised over $1 million, bringing the total to over $14 million in its history. The funding will support the 4,200 athletes who train and compete in Special Olympics Delaware.
The event was sponsored by Wawa and Discover.