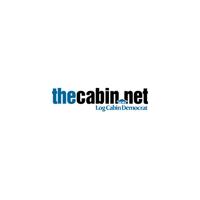 State Library Announces 2022 ALL-In Participants | News
The Arkansas State Library, a division of the Arkansas Department of Education, has announced the selection of entrants for the Arkansas Library Leadership Institute (ALL-In) class of 2022.
Thirty librarians from across the state were selected from a pool of 59 applicants to participate in a one-year program designed to train the next generation of library leaders in the state of Arkansas.
ALL-In is a transformational professional development experience that requires participants to attend training sessions and study leadership development throughout the year. The Institute emphasizes experiences that build strong peer relationships and involve a high level of intensity and risk-taking. The program is designed to develop participants' leadership skills and improve the delivery of library services for all Arkansans.
The Arkansas Library Leadership Institute is designed to provide participants with the following opportunities:
Participate in leadership activities designed to enhance personal and organizational leadership abilities.
Develop a strong peer network that facilitates collaboration to improve local library services.
Identify personal strengths and areas of natural talent to improve problem-solving and communication skills, which helps build stronger teams and organizations.
"Participation in the Institute is an intensive professional experience that requires a significant commitment of time and energy. It is also extremely rewarding and fun for participants," said project director Jenn Wann. "They come out of the program with a new understanding of their personal strengths and how their individual strengths can be used to improve library services for their communities, schools, universities, or organizations."
Selected participants for the 2022 Arkansas Library Leadership Institute represent 27 different organizations from across the state, including K-12 schools, public libraries, community colleges, private colleges, four-year universities, and education agencies. State. Participants were selected through a competitive application process that required a written statement of the nominee's vision of exceptional library service and the impact of participation in the Institute on the participant's contributions to its library and its community.
The ALL-In Library Leadership Institute 2022 is made possible in part by American Rescue Plan Act (ARPA) funds granted to the Arkansas State Library by the Institute of Museum and Library Services (IMLS).
The full Arkansas Library Leadership Institute class of 2022 is:
Allison Lightfoot, Central Baptist College in Conway.
Mary Spears Polk, Faulkner County Library in Conway.
Petrina Baker, Guy-Perkins Elementary School in Guy.
Alyssa Eller, Harding University at Searcy.
Amy Shipman, Hot Springs World Class High School.
Anna Sharon, Bentonville Public Library.
Ashdon Wilson, Pea Ridge Community Library.
Betsy Fisher, Clark County Library in Arkadelphia.
Carol Halbmaier, Osage Creek Elementary in Bentonville.
Matthew "Chance" Griebel, William F. Laman Public Library in North Little Rock.
Clare Graham, Central Arkansas and Malvern-Hot Spring County Regional Library in Malvern.
David Anderson, Crossett Public Library.
Jessica Humphrey, Grimsley Junior High School in Bentonville.
Jessica Kirk, Arkansas State Library at Little Rock.
Jill Henson, Garland County Library in Hot Springs.
Jim Curry, Fayetteville Public Library.
Katie Adams, Central Arkansas Library System in Little Rock.
Leah Frieden, Fayetteville Public Library.
Melissa Pay, Southside Elementary School in Cabot.
Michelle Washington, Pine Bluff/Jefferson County Library System.
Misty Hawkins, Arkansas Valley Regional Library System in Dardanelle.
Rebecca Kidder, Saline County Library in Bryant.
Regina Dettra, Arkansas School for the Deaf in Little Rock.
Sarah Jefferson, Flippin High School.
Sarah Mallory, Central Arkansas Library System in Little Rock.
Sonya Lemke, Arkansas Health Education Colleges at Fort Smith.
Stacy Barker, Lonoke County Library System in Cabot.
Stephanie Sweeney, Craighead Jonesboro County Public Library.
Stephanie Guenther, University of Arkansas at Fayetteville.
Wendy Christy, Saline County Library in Benton.