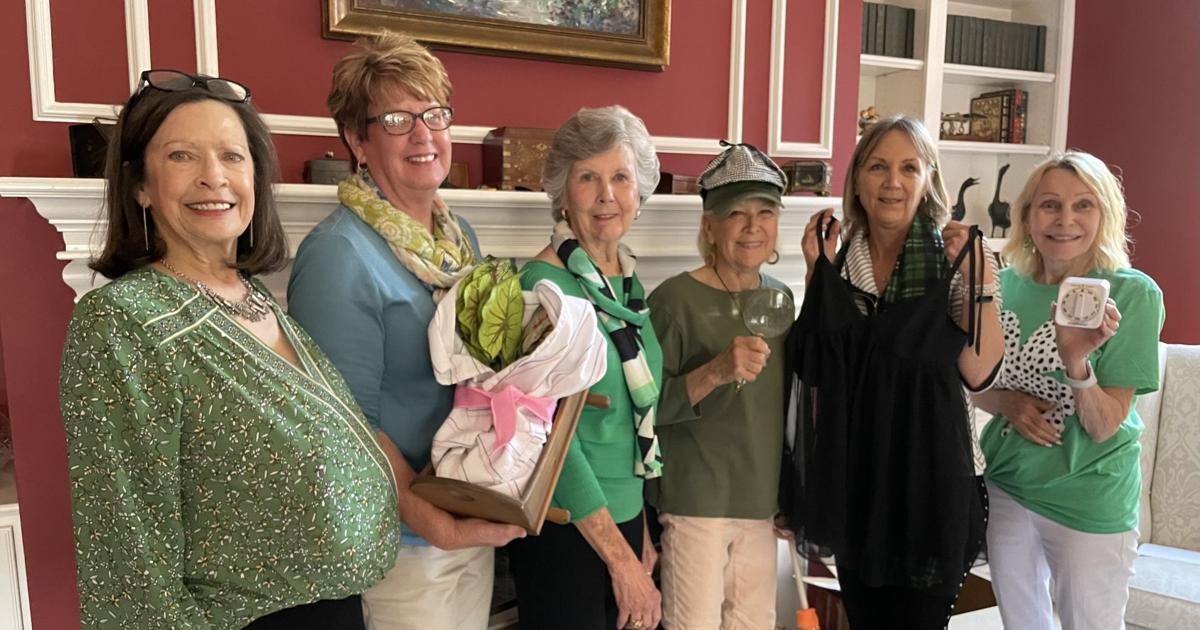 Richmond Garden Club | Community
A table with a green backdrop of flowers and food greeted members of the Garden Club of Richmond as their emerald-clad hostesses welcomed them to their monthly gathering at Roberta Terrell's home. The hostess and her co-hostesses, Donna Kay Tucker, Debbie Schwer, Gail Roy, Nancie Rain and Carol Edward treated them to a devilish egg bar and assorted sandwiches, Reuben dip, assorted cheese balls, brownies mint and chewy peanut butter chocolate, assorted green fruit platter and Irish coffee.
Lynn Hewitt, President, thanked the hostesses and opened the meeting with reports from officers and presidents. The quote of the day given by Claudia Wright was "knowledge speaks but wisdom listens". Club policies on masking and scrapbooking recommendations voted on. Future caladium plantings and the success of the recent caladium sale were reported. The Civic Committee announced that the recipients of the Community Service Monetary Awards would be elected at the next club meeting. Final plans for the Galveston field trip were distributed to participating members.
After the meeting, a comedy program on caladium bulbs was presented by Caladium Sale Chairs Nancie Rain and Roberta Terrell, with help from the other hostesses. This year the club sold 12,013 bulbs. Varieties included Fanny Munson, Red Flash, Tapestry and FM Joiner.
The best variety for a warm, sunny location is Red Flash. When pink caladiums receive more sun, they lose some of their green veins. However, not all varieties can handle full shade. Mixing the different varieties allows for a showy presentation. Sometimes an occasional spider lily shows up as a surprise from the bulb dealer. Fortunately, many of these bulbs return every year. Using Miracle Gro 10-10-10 Shake and Feed can improve plant strength. The best granular fertilizer is from Jobes Organic. Another recommendation for a showier plant is to add a tablespoon of bone meal to the bottom of the hole before planting the bulb. The members laughed at a hilarious human analogy about propagating bulbs to create the different varieties.
At the end of the meeting, the hostesses handed members a "jar of mints" as they left.