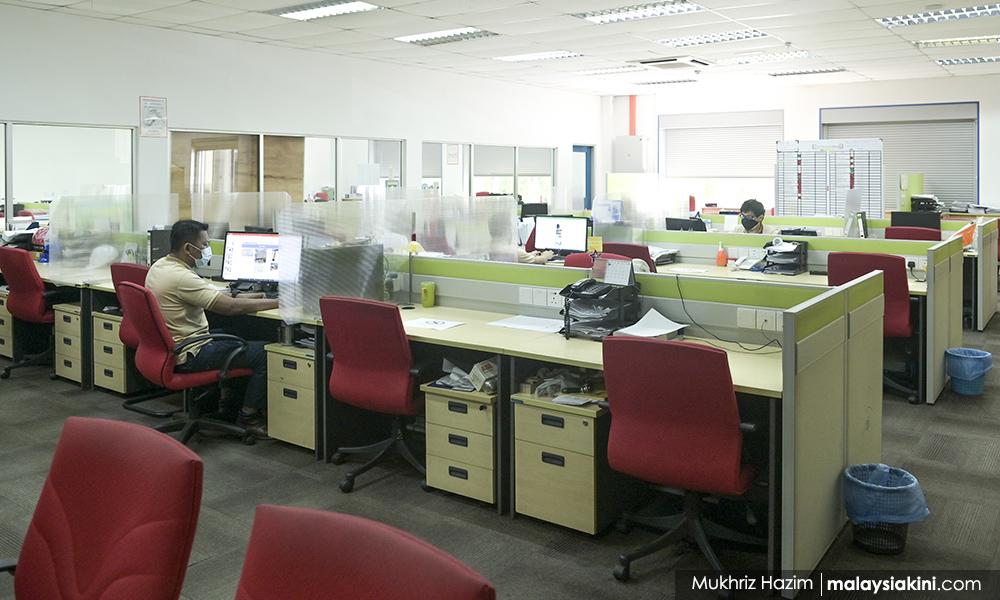 MP SPEAKS | Need for labor policy reforms and a new minimum wage
MP SPEAKS | The announcement by Prime Minister Ismail Sabri Yaacob that the minimum wage would be raised to RM1,500 per month from May 1 was odd for many reasons.
First, it was done at the general assembly of Umno rather than at an official government event.
Second, it was announced without the presence of the Minister for Human Resources, who is responsible for setting the minimum wage under the National Wage Advisory Board Act 2011.
Third, important details such as whether this minimum wage would apply to everyone nationwide or only in cities were missing.
Fourth, the announcement was not accompanied by other much-needed labor market policy reforms, such as the introduction of a tiered levy as part of the reopening of the market to bring in foreign workers. .
Fifthly, it was not accompanied by any announcement of help for small businesses which would be unduly burdened by this jump in the level of minimum wages.
Rather than making this type of piecemeal announcement, I suggest that the Prime Minister, together with the Department of Human Resources and other relevant ministers, propose a more comprehensive set of labor policy reforms to accompany this increase in the minimum wage.
This package should include the following:
Consider lower minimum wages in non-urban areas
The Pakatan Harapan government increased the minimum wage from RM1,100 to RM1,200 effective January 1, 2020, in 57 cities and urban areas across the country, but left the minimum wage in non-urban and urban areas at 1 RM100.
Most companies in major cities on the west coast and south of Johor and probably Kuching, Sarawak and Kota Kinabalu, Sabah are probably paying close to the offered RM1,500 per month to their workers.
But for the rural areas of Pahang, Kelantan and Terengganu in Peninsular Malaysia and in Sabah and Sarawak, many of the small businesses are unlikely to be able to cope with the sudden increase in the minimum wage from RM1,100 to RM1,500. As such, a lower minimum wage of RM1,400 should be considered for non-urban and urban areas.
Consider minimum hourly rates
At RM1,500 per month with a maximum of 48 hours worked per week, the minimum hourly wage is RM7.80 per hour.
The government may want to give employers the option of choosing between a monthly minimum wage of RM1500 or a minimum hourly rate of RM7.80 per hour so that the employer can have some flexibility in discussing the number of hours worked with its employees.
The employer and employee can agree on a total number of working hours that is suitable for all parties involved. Small businesses that may not be able to afford this sudden increase in the minimum wage would then have the option of adjusting the number of hours worked per employee to ensure the sustainability of their business.
The government must reopen the market to bring in foreign workers, but immediately start using the tiered levy system in a transparent and open manner.
Many companies are willing to pay higher wages to their workers, but they can only adequately cover the costs of these wage increases if they are allowed to hire foreign workers for their business activities.
Many manufacturers are unable to fill their order books, particularly in the electrical and electronics sector, and as such many have also had to turn down profitable orders from overseas due to the labor shortage.
Palm oil producers are also suffering because, despite high crude palm oil (CPO) prices, many of them do not have enough foreign workers to collect fresh fruit bunches (FFBs) in the plantations.
The Minister of Human Resources recently announced that he had received over three hundred thousand applications from foreign workers in different sectors of the economy.
These applications are processed through the Central Foreign Worker Management System or FWCMS. But approving such applications will likely take some time, especially since the Malay Peninsula Labor Department must approve the total number of foreign workers per company.
Rather than imposing the burden of deciding how many foreign workers to approve for each company, the government should immediately implement the tiered levy system by industry/sector so that if a company wants to hire more foreign workers, it must pay a progressive tax a higher levy for an additional x percent of foreign personnel.
This proposal was already on the table at the time of the Harapan government and can be used immediately to determine the amount of this tax for each level of percentage of foreign workers per company.
Such a policy will also allow the government to earn much-needed revenue from employers. The reopening of the labor market to foreign workers will not have a significant impact on the unemployment rate for Malaysians, as many jobs are not and cannot be filled by locals.
Only allow companies to directly hire foreign workers
The current policy allows foreign worker "agents" or placement agencies to apply for permits to bring in foreign workers who they then hire out to companies in different sectors.
This practice allows many companies to hand over the responsibility of caring for these contract workers to their employment agencies rather than taking on the responsibility themselves.
When this happens, these companies, including some multinationals, may plead ignorance if foreign workers working on their premises are not treated properly since they can always blame the placement agencies.
It was recommended that this practice be discontinued when the tiered levy system was introduced, as companies will no longer have to "borrow" foreign workers from placement agencies in order not to breach the ratios of foreign labor compared to local labor set by the Department of Labor. .
This does not mean that these employment agencies will lose work under this arrangement. These agencies can still provide the necessary document processing service to bring in foreign workers on behalf of companies rather than for themselves.
Ensure companies provide appropriate accommodation for workers
Rather than setting strict limits on the number of foreign workers a company can directly solicit, the government should instead focus on meeting various conditions as part of the process of bringing in new foreign workers – the most important of which is the "Workers' Accommodation and Amenities Minimum Standards Act 1990" or Act 446 (2019 Amendment).
Currently, most manufacturers, especially those in the Small and Medium Enterprise (SME) classification, do not comply with Law 446.
But if this is done as a precondition for the arrival of new foreign workers, these companies have no choice but to fulfill these conditions.
New Centralized Work Districts (CLQs) can be built and existing store lot units in underutilized malls can also be converted into housing for foreign workers in accordance with Law 446.
Authorize refugees with UNHCR cards to work
There are over 150,000 refugees with UNHCR-issued documents living in Malaysia. Rather than "wasting" this human resource, they should be allowed to apply for temporary work permits so they can work and take care of themselves and their families.
This is not an unprecedented move, as pilot programs were launched under the previous BN government which enabled a small number of Rohingya and Syrian refugees to work in Malaysia.
Think tanks such as Ideas have argued for the positive economic impact of allowing refugees to work in Malaysia.
Isis, a leading government-funded think-tank, has released a comprehensive paper on granting refugees the right to work, which addresses some of the national security concerns as well as the "throttling" argument.
This 2019 paper recommends granting refugees in Malaysia the right to work and notes that the right to work does not mean the right to naturalization.
Waive condition on MyFutureJobs ad for expat level jobs
In a parliamentary response to one of my questions, the Social Security Organization (Socso) found that out of more than 10,000 job vacancies advertised on MyFutureJobs, only 81 (0.8%) were filled by local. The rest of the talent had to be imported from other countries.
When more EP1, EP2 and EP3 positions are filled quickly by expatriates, companies that hire these expatriates are also able to expand their business activities and then hire local staff in different positions within the organization.
It can also contribute to the overall profitability of these businesses which will enable them to better absorb the cost of the minimum wage of up to RM1,500 per month.
Consider wage subsidies for small businesses
The government in January launched the Jamin Kerja Wage Subsidy and Hiring Incentive Scheme under Socso for companies hiring new people.
For example, companies that filled new positions with workers between the ages of 18 and 30 received a wage subsidy of RM900 per worker for a period of six months.
The same type of wage subsidy should be considered for small businesses (less than 10 employees) who may not be able to afford the increase in the minimum wage from RM1,100/RM1,200 to RM1,500.
Further suggestions could be made by relevant stakeholders, including trade unions, employers' federations, chambers of commerce and others, to improve and strengthen existing labor market policies in conjunction with increasing the minimum wage.
It does not appear that the Prime Minister or the Minister of Human Resources consulted these stakeholders when considering current labor market policies.
It is not yet too late to do so. As the economy shifts towards life with Covid-19 among us, it is all the more important that we seize this opportunity to introduce meaningful changes in labor market policies beyond simply increasing minimum wage.
---