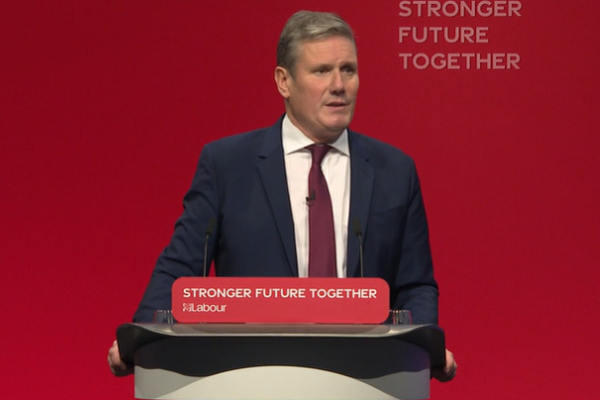 Inside Housing – Insight – 2021 Labor Party conference dispatches
Some criticism of the Labor plan came from Lewis Sidnick, director of corporate and external affairs at the National House Building Council (NHBC), who said in a sidelines session on Monday that he disagreed with the plan of state inspections because there is "no other sector that needs to be managed by the state, whether you take your car for a technical check, whether it is gasoline or electricity ".
NHBC provides guarantees for buildings and offers private building control inspections.
Another panel member, Ms Powell, responded: "There has to be a level of rigor and independence in this regard and I think what we've seen in recent years has led not only to fire safety issues, but also to problems of defects and other problems in the sector. , this is where there is too warm and close a relationship between the builder and the inspector.
However, the politics of an opposition party less than two years after the start of a legislature will likely be of little comfort to those facing huge bills for firefighting jobs.
In the immediate term, one of the main priorities of Labor's shadow housing team is the building security bill, which is currently under consideration in committee where MPs are proposing amendments. Mr Amesbury said he is currently reviewing the bill 'line by line and clause by clause' and 'trying to really focus on amendments that could get things done in terms of rebellion and protection of innocent tenants' .
Who can build?
Housing associations have not always enjoyed the easiest relationship with the Labor Party, with some members arguing that social housing should be primarily built and owned by councils.
This bias was evident in the 2019 party manifesto, which stated that 100,000 of the 150,000 social homes the party would develop each year would be developed through the councils.
Placing advice at the heart of social housing construction is clearly still a priority for Labor, as this overt commitment was echoed in the housing motion passed by delegates this week.
Asked by Inside the accommodation for her thoughts on this, especially since housing associations currently have better resources than housing development councils, Ms Powell said: "I think we all agree that this is not a daily goal. System capacity is not something that can be achieved immediately.
She said there is "now a real trend" for municipalities to step up their development ambitions compared to 10 or 15 years ago, and added that there are "concerns about the ease of s 'register as a social landlord if you are not actually an owner.