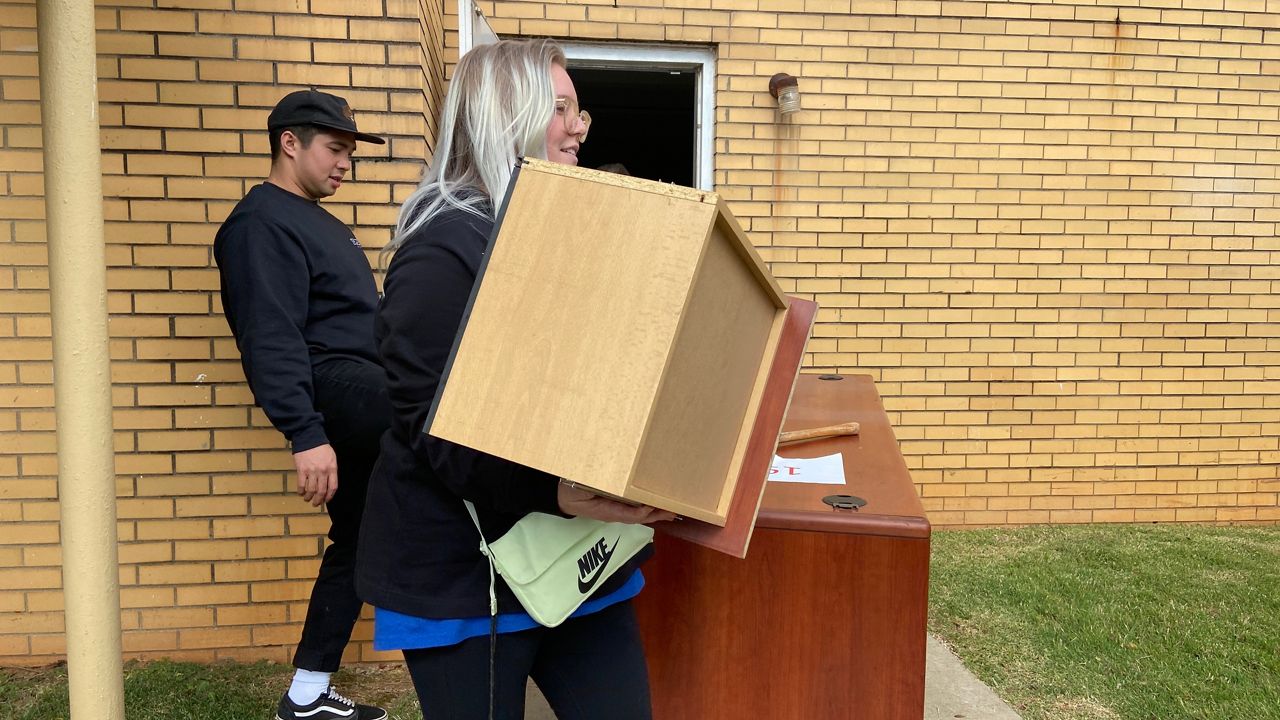 Hillvue Heights Church gives back to the Bowling Green area
BOWLING GREEN, Ky. – Members of Hillvue Heights Church are celebrating Reach Week by giving back to the community of Bowling Green.
---
What would you like to know
Bowling Green church members give back to the community during Reach week
Throughout the week, church members helped with different projects
This third year will devote more than 20,000 hours of community service to them in total.
They worked with the Salvation Army and the Potter children's home
---
The program was started by Chelsea Wallace, who served as the brains of the operation. The volunteer program is made up of members of the Church congregation and they help spread love and help in Bowling Green.
"This is an opportunity that our church must serve," Wallace said. "Be the hands and feet of Jesus and we try to serve as many organizations as possible."
The group normally does small projects throughout, but during the reintegration week they participate in something different on a daily basis. From distributing food at WKU to working with the Salvation Army and moving furniture for Potters children.
"A lot of the time we would feed the first responders and that's how we would serve our community through COVID," Wallace said. "Now to see people come back and serve again and jump into things that can be uncomfortable at a time like this has been amazing.
The group has accumulated over 20,000 hours of community service in three years. Geneva Brewer is the Volunteer Coordinator with Potter Children's home, and she said every year she gets excited for Reach Week.
"I look forward to his email every year saying it's time for the Reach program to help again," Brewer said.
The week will end with a single mother's oil change event.