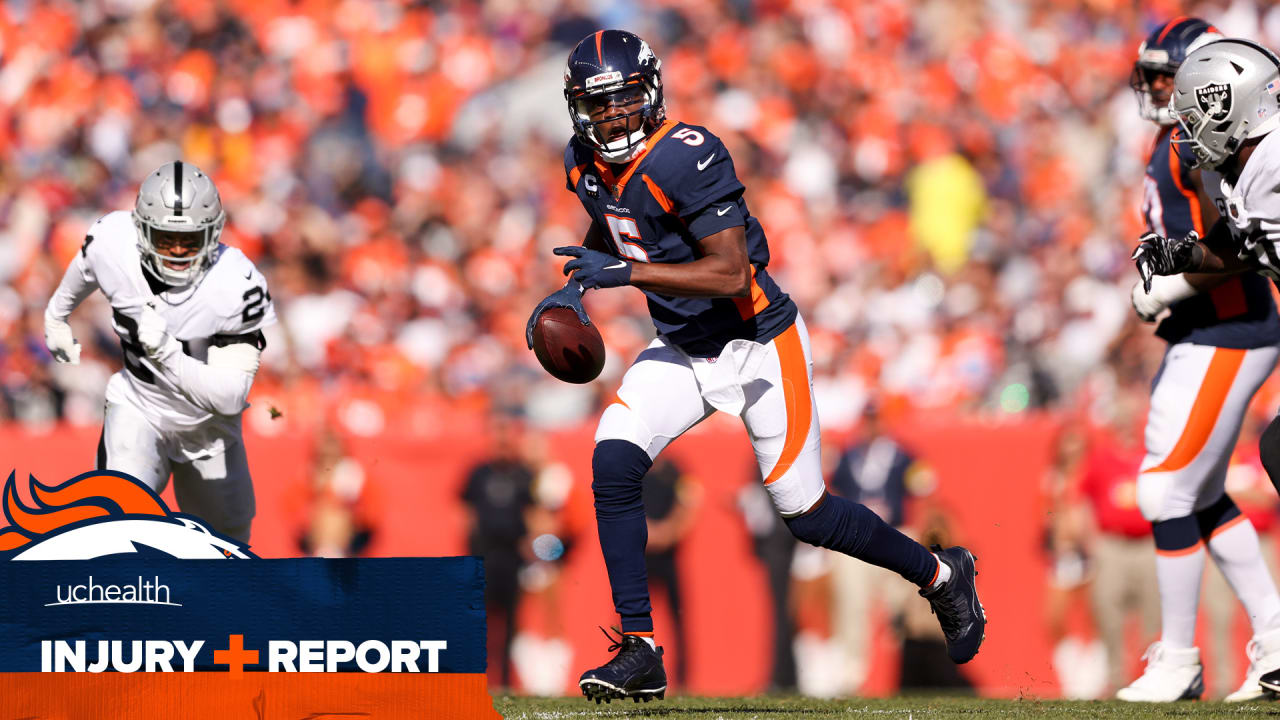 HC Vic Fangio thinks QB Teddy Bridgewater can play against the Browns
ENGLEWOOD, Colorado – As quarterback Teddy Bridgewater battles a foot injury over the course of a short week, head coach Vic Fangio said on Tuesday he believes Bridgewater will be able to start against the Browns on Thursday.
Bridgewater has been listed as a limited participant on the Broncos' estimated injury report for the second day in a row.
Denver had a tour on Tuesday and Bridgewater was able to participate.
"He was able to participate in the walkthrough," Fangio said. "Obviously it wasn't very strenuous, but he was able to participate."
Bridgewater said he was injured during a touchdown pass in the fourth quarter from tight end Noah Fant.
"[It] We just stepped on it – the foot, the ankle, whatever – and I kind of got numb right after that, "Bridgewater said." The guys pulled up to the front trying to protect themselves so that we can score a touchdown, and just a little bit of bad luck. "
Fangio said the decision on whether Bridgewater plays on Thursday will be made by himself, Bridgewater and the team's medical staff.
Before game time, Bridgewater attacked his rehab to be available for his teammates.
"Honestly, we're just hitting aggressively in the practice room right now," Bridgewater said. "I'm stuck on this game plan, the mindset of going out there and competing and trying to win a football game."
Tight end Noah Fant was also assessed as a limited participant for the second day in a row, while tackle Garett Bolles (knee) was assessed as a limited participant after being assessed as a non-participant on Monday. Fangio said he expected Bolles to start on the left tackle against Cleveland.
Inside linebackers Baron Browning (concussion) and Alexander Johnson (chest) and outside linebackers Andre Mintze (hamstrings) and Aaron Patrick (ankle) were ruled as non-participants for the second straight day. Fangio said on Monday Johnson would miss the rest of the season with a torn pectoral muscle.
Running back Melvin Gordon III, meanwhile, improved to become a full participant after being rated as a limited participant on Monday.
Caden Sterns was added to the injury report on Tuesday with illness and was deemed a non-participant.
All training attendance statuses this week are estimates, as the Broncos aren't running full-speed practice before Thursday's game.