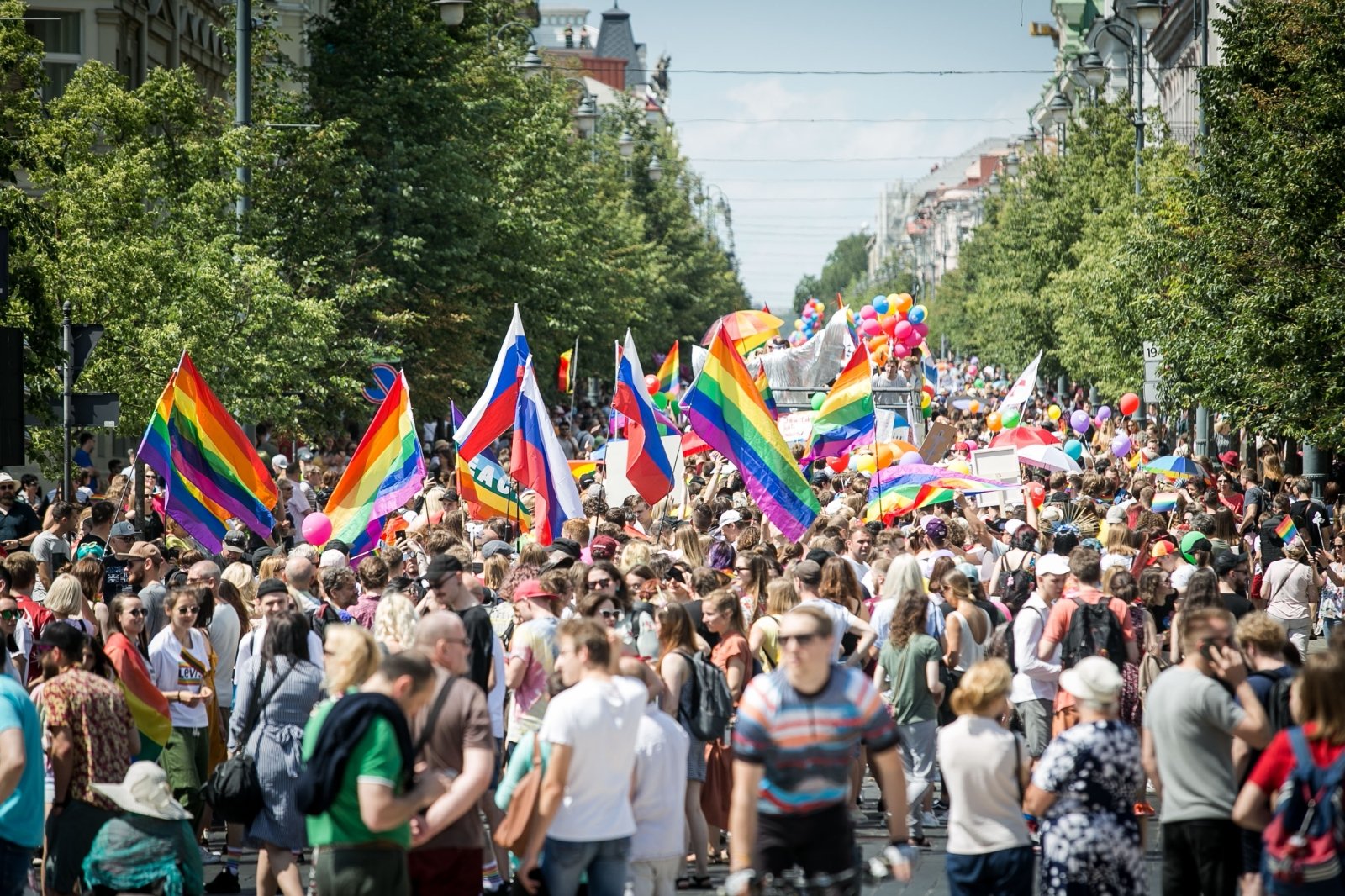 Baltic Pride organizers expect 10,000 attendees
"I expect the number of participants to match what we had last time in 2019, that is 10,000 people. (…) The year 2019 in Vilnius showed that uneventful marches are possible, and I hope this year will be the same." ", Vladimir Simonko, the head of the Lithuanian Gay League (LGL), told BNS.
The LGBTIQ rights march will cap off a week-long festival, and its start will be heralded by the 'Rainbow Bus' which will travel through the Lithuanian capital on Tuesday as community representatives visit supporters and friends of the Baltic Pride, such as the Norwegian and German Embassies and Vilnius City Hall.
The motto of this year's Baltic Pride is "March for Equality and Peace".
"It will be a leitmotif that we stand in solidarity with our neighbors and with our LGBT community in Ukraine," Simonko said.
Ramunas Matonis, the spokesperson for the Lithuanian Police Department, said BNS officers are currently monitoring cyberspace, social media and analyzing other information.
"A public order maintenance plan is in preparation and we are in dialogue with the organizers of the event. The police are ready to ensure public order and await understanding from participants and members of the public", did he declare.
The last Baltic Pride took place in the center of Vilnius in 2019, and the police then recorded no incidents.
It is forbidden to copy and republish the text of this publication without the written permission of the UAB "BNS".